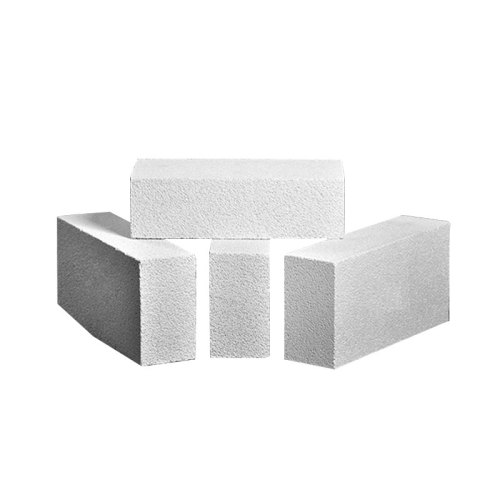 Insulating Bricks (JM20, JM23, JM25, JM26, JM28, JM30, JM32)
Description
Descriptions
Insulating firebrick gains typical advantages including low thermal conductivity, fine thermal shock resistance, low heat containment and low iron content ,meanwhile, the outstanding mechanical flexibility, coupled with high insulating efficiency expands the extensive applications of IFB in a variety of industrial markets. Our insulating firebrick is manufactured from high-grade refractory powder and materials in good purity. During the
process of production, organic and multiple filling materials are injected according to the required proportion, the brick is compressed in vacuum and sintered under high temperature.
Features
Low thermal conductivity
High purity and low iron content
Good thermal resistance with direct access to fire
Superior thermal shock resistance
Accurate dimension and easy cutting
Typical Applications
Cracking Furnace
Conversion Furnace
Heating equipment
Refining equipment
Reproduction equipment
Hot Blast Stove
The data shown are average results of tests under standard procedures and are subject to variation. Results should not be used for specification purposes or creating any contractual obligation.
For more information on the safety application or materials, please refer to the work practices and material safety data sheet.
Dimensions
Standard dimensions:
230x114x65mm
230x114x76mm
Customized production for bricks with special dimension is available
Shaped bricks such as arch or key can be produced according to the drawings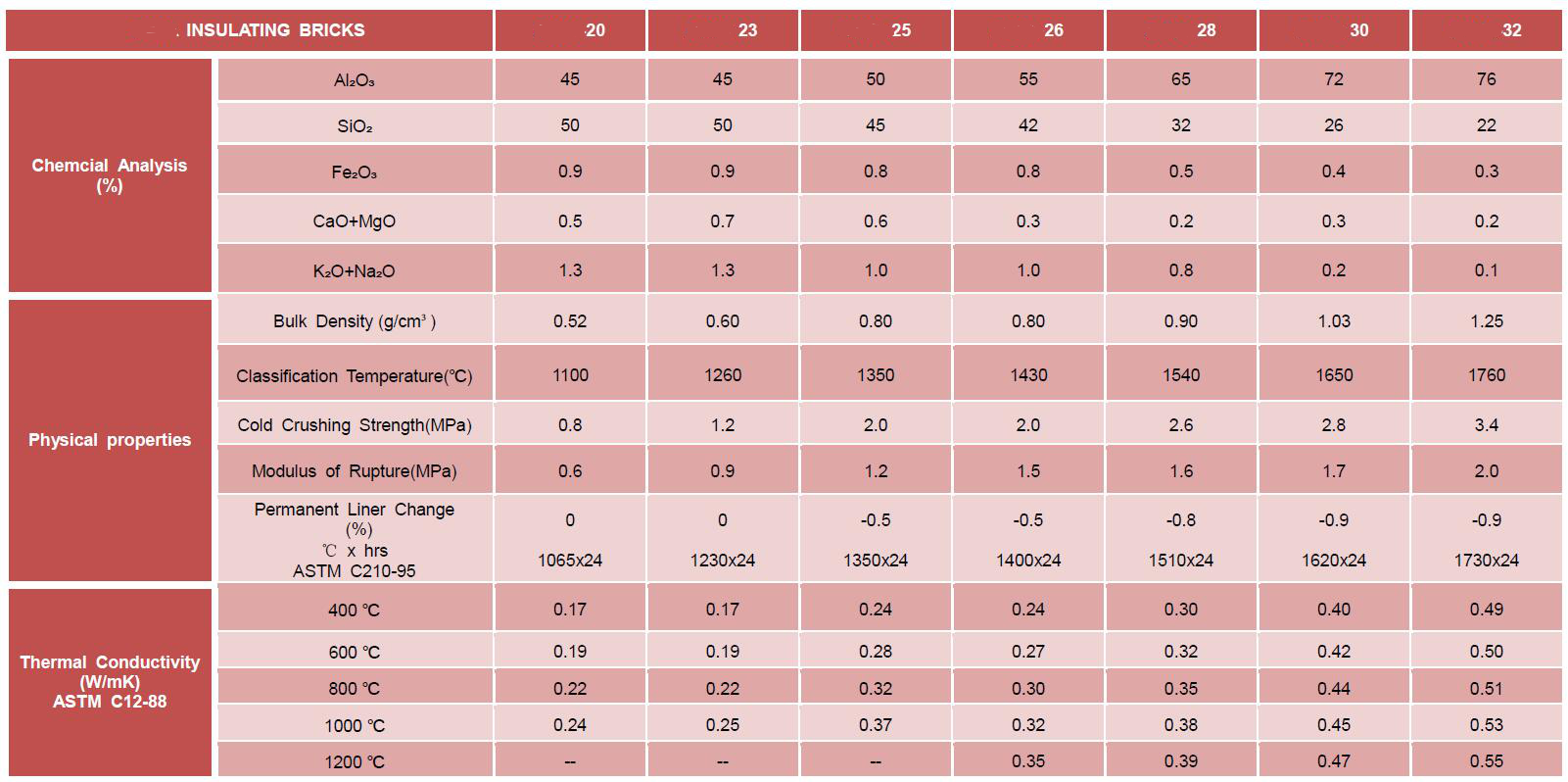 Packages
Packed in carton box:
Bricks are paved inside the cartons and normally, 8 or 10 pcs bricks per carton box, this way of package is suitable for the procurement in small quantities.
Packed in wooden pallet:
Bricks are paved onto the pallet in a row, each layer shall be separated and the wooden case is wrapped by film, the cardboard around the four sides of pallet will protect bricks in the transportation.