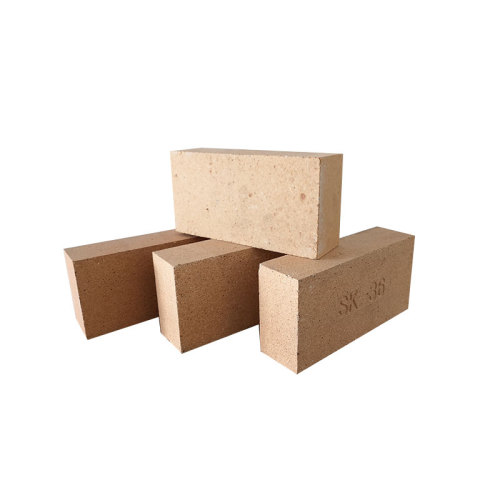 SK-32 SK-34 SK-36 SK-37 SK-38 Refractory Bricks
Description
Descriptions
We produce a comprehensive range of Fire brick consisting of 30~80% Alumina all of which exhibit excellent strength .
For more arduous environments we offer a hard fired "Super duty"Fire brick with a very high mechanical strength.
Features
Low thermal conductivity
Good thermal insulation performance
Refractory category allow direct contact of fire,suitable for various atmosphere
Good integrity with furnace lining,long service life,easy operation,could be shaped freely
Low iron content
Good eroding resistance
Typical Applications
Steel Furnace
Iron making furnace
Glass kiln
Ceramic tunnel kiln
Cement kiln
Lime kilns
Suspended roofs
Reheating furnaces
Blast furnaces
Coke ovens
Insulation for glass tanks
Preheat zones and cyclones of rotary cement kilns
Carbon bake furnaces in the aluminium industry
Furnaces of metallurgy industry heat treatment furnace
Furnaces of chemical industry and construction industry.
Tunnel kiln car,shuttle kiln car