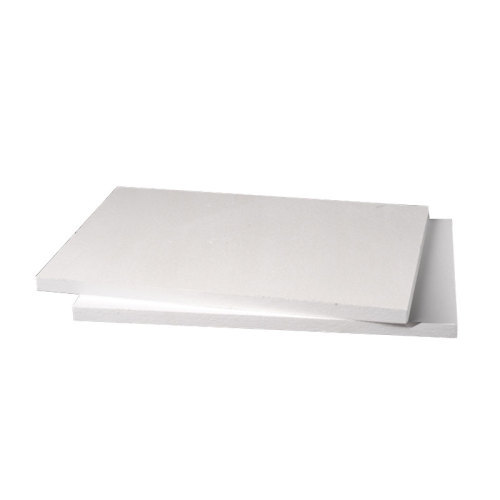 HIGH DENSITY CALCIUM SILICATE INSULATION BOARD
Description
With density range 850-950kg/m3, high density calcium silicate insulation board is developed for the non-ferrous industry used for feeding, casting and molding of molten aluminum and other non-ferrous metals, also can be used for clamping fixture of glass industry. In addition to its insulation, its characteristic of non-stick aluminum exerts a large. Superior strength and good processability makes it the preferred material for precision CNC machined parts and complex components.
CHARACTERISTIC:
◎ Low thermal conductivity, low heat losses at higher temperature.
◎ Non wetted by molten aluminium .
◎ Resistance to thermal shock.
◎ Excellent machining.
◎ Asbestos-free.
APPLICATION :
◎ Ladle Insulation Liner clamping fixture of car glass.
◎ Dip tubes
◎ Pouring spouts
◎ Hot-top rings
◎ Stopper pins
◎ End dams
◎ Floats
◎ Launders.
CHEMICAL ANALYSIS
SiO2: 49-52%
CaO: 39-42%
Al2O3: 0.4-0.5%
MgO: 0.5-0.7%
Fe2O3: 0.3-0.4%
Na2O-K2O: 0.9-0.1%
Lgnition loss(mainly H2O) : 5-9%
PHYSICAL PROPERTY
Physical index

Unit

LUMI BOARD

Type

/

Glass fiber Reinforced

Density

kg/m3

850-950

Maximum Service Temp.

℃

1000-1100℃

Continuous Service Temp.

℃

850℃

Flexural Strength

Mpa

6.50

Compressive Strength(break) 5% deformation

Mpa

15.5 13

Coefficient of Thermal Expansion

℃

7*10-6

Thermal Conductive

w/(m.k)

100℃ 0.113

200℃ 0.120

300℃ 0.121

400℃ 0.125